Tandem
Tandem Chillers manufactures modular chillers for the heating, ventilation and air conditioning industry. Tandem Chillers brings more than 40 years of experience in the process cooling industry to the new design of "service-in-place" chillers for the air conditioning industry – where it is possible to service the units and replace individual components without shutting down the balance of the system.
Tandem Chillers takes extreme pride in their equipment and their relationships with all their end users, agents, suppliers and staff. Their venture into the HVAC chillers market is built on an established foundation and proven technology. They are committed to continuing to build on this foundation and look forward to working with organizations and businesses for their modular chiller requirements.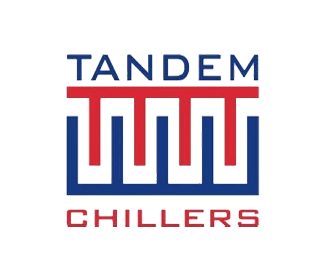 Tandem Chillers custom designs modular chilling systems for the heating, ventilation and air conditioning industry.
Tandem solutions include equipment and related chiller equipment that can be broken down into various categories depending on the specific need or application.
Contact us today to request pricing or specifications on Tandem Chillers for your next project. We look forward to hearing from you!