Stulz
STULZ is the world's leading solution provider of energy efficient humidity and temperature management technology as it specifically pertains to mission-critical applications. Backed by more than five decades of experience in the industry, STULZ is the foremost pioneer in the field of air conditioning solutions for dependable applications and data centers.
Developed and manufactured in the USA, STULZ precision air conditioning equipment meets the very highest standards of quality and exceptionally stringent testing criteria. They are specialists in their field and maintain a level of technical expertise in data centers that stretches far beyond their core business.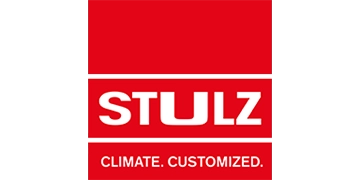 The STULZ line of precision air conditioners (CRACs) and air handlers (CRAHs) provides 3 to 1080 kW of cooling capacity per unit.
Combined with the highest level of efficiency, design expertise and reliability, STULZ systems provide an ideal solution for nearly any mission-critical application.
STULZ's line of inrow cooling solutions are best-suited for row-based, high density data center cooling, in open and contained applications.
Their unique CyberRow system provides intelligent airflow control for more efficient rack cooling, with or without containment.
For pricing and specifications on Stulz inrow cooling and Stulz Crac units for your next project, contact us today. We're standing by to help make Stulz equipment a key part of your mission-critical cooling system.