Mr. Cool
MRCOOL Heating and Cooling Solutions are the cutting-edge of what modern, flexible fabrication can produce. These systems rely on state-of-the-art manufacturing processes and advanced design to deliver high efficiency air comfort anywhere businesses need it. In fact, MRCOOL is often recognized as the innovator of do-it-yourself heating and cooling, and the company's DIY ductless mini-splits are the only true DIY HVAC on the market.
The company has since expanded with wireless and smartphone technology, allowing customers to control the ductless mini-splits from anywhere. They also improved the MRCOOL SmartHVAC Controller module and smartphone app, and made their mini-splits compatible with Google Assistant and Amazon Alexa.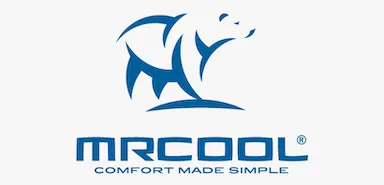 With three different ways to install, including No-Vac Quick Connect, the MRCOOL Universal Series can replace just about any central system on the market, thanks to an innovative new DC inverter heat pump that operates more efficiently at much lower temperatures.
To request pricing and specifications on Mr. Cool split systems for your project or facility, contact us today. Our team of MEP experts is standing by to help.